about us
product list
contact us
Add: Zhongling Village, Dayugou Town, Gongyi City, Henan Province, China.

Contact: Mr. Charlie

Tel: +86-371-69596866

Fax: +86-371-64054446

Mobile/Whatsapp/Wechat: +86 18530036598

Skype: charlie.hill700

Postcode: 451271

Email: charlie.ylflux@gmail.com

about
Gongyi Yulin Welding Material Co. Ltd was founded by Mr. Liu Xijian in 1998. It is located in Gongyi City, Henan Province, China. At the startup, we cooperated with Haerbin Welding Technology Research Institute, which is the first and best official organization supported by goverment in welding area. Every of our products is formulated to meet different requirements. High quality welding fluxes, especially agglomerated flux, bring us many customers from competitors. So, we quickly grow to be the biggest private company for welding consumables in China. Also, near to ingredients like Al2O3, CaO, we have more advantages in raw materials.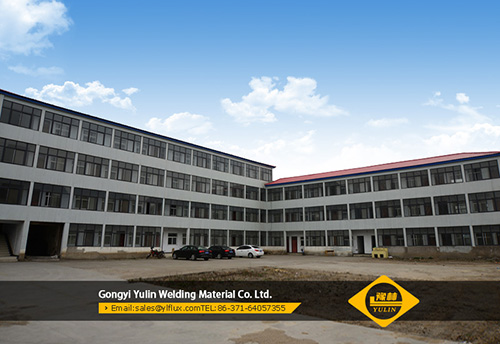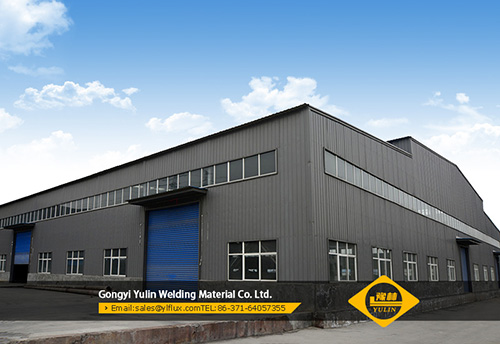 Now Yulin Welding Material Co. LTD is a well-known manufacturer and exporter in R&D, production of welding flux in automatic submerged-arc welding. After years of innovation and development, Yulin update production capacity with modern equipment. Annual capacity of 25,000 tons of agglomerated flux and 5,000 tons of fused flux make us the biggest supplier of welding flux. Strict in-house quality control system and chemical analysis instruments ensure our products uncomparable.

Our company have gained ISO9001 International Quality System Certification. "Yulin" brand welding fluxes have advanced formula, complete product portfolio and reliable quality for domestic and foreign customers for decades.

Welding flux is exported to Asian countries, like Russia, Indonesia, Malaysia, Philippines, Singapore, Thailand, Vietnam, India, Pakistan, Bangladesh, and Middle East area, like Iran, Egypt, Oman, Turkey, South Africa.





Gongyi Yulin Welding Material Co. Ltd is always absorbing the newest technology to reinforce our leading position on the market. Welding flux made by Yulin has excellent weld bead appearance, easy slag removal, high tolerance to rust & oil &water, anti-cracking ability and good mechanical properties. Agglomerated flux & fused flux is for the use of multi-wire, multi-pass, multi-layer welding for mild steel, low-alloy steel, stainless steel, heat-resistant steel and roll hardfacing.